Bowie State University--Rear Admiral Sinclair Harris, U.S. Navy, provided the Industry Day keynote during the 2015 Regional TECH Summit's annual Power Breakfast.

The Regional High School Computer Competition (HSCC) was conducted on campus at Bowie State University's Computer Science Building. Each year, regional top coders advance to the national scholarship round during National BDPA Technology Conferences.

The annual Regional IT Showcase featured new research and White Papers published by BDPA Student Members, high-performance computing (HPC) demonstrations, and new industry success stories from local communities.
---
←The annual technology conference and career fair heads back to Washington, D.C. next month, August 17-22, 2015 at the Washington Hilton! Pre-register on or before July 30th, 2015. Sponsors, Judges, and Volunteers are cordially invited to partner with National BDPA and local BDPA chapters from across America for BDPA's 40th Anniversary, local celebrations, and special events. Select here to register.

BDPA-DC art design | bdpatoday © 2015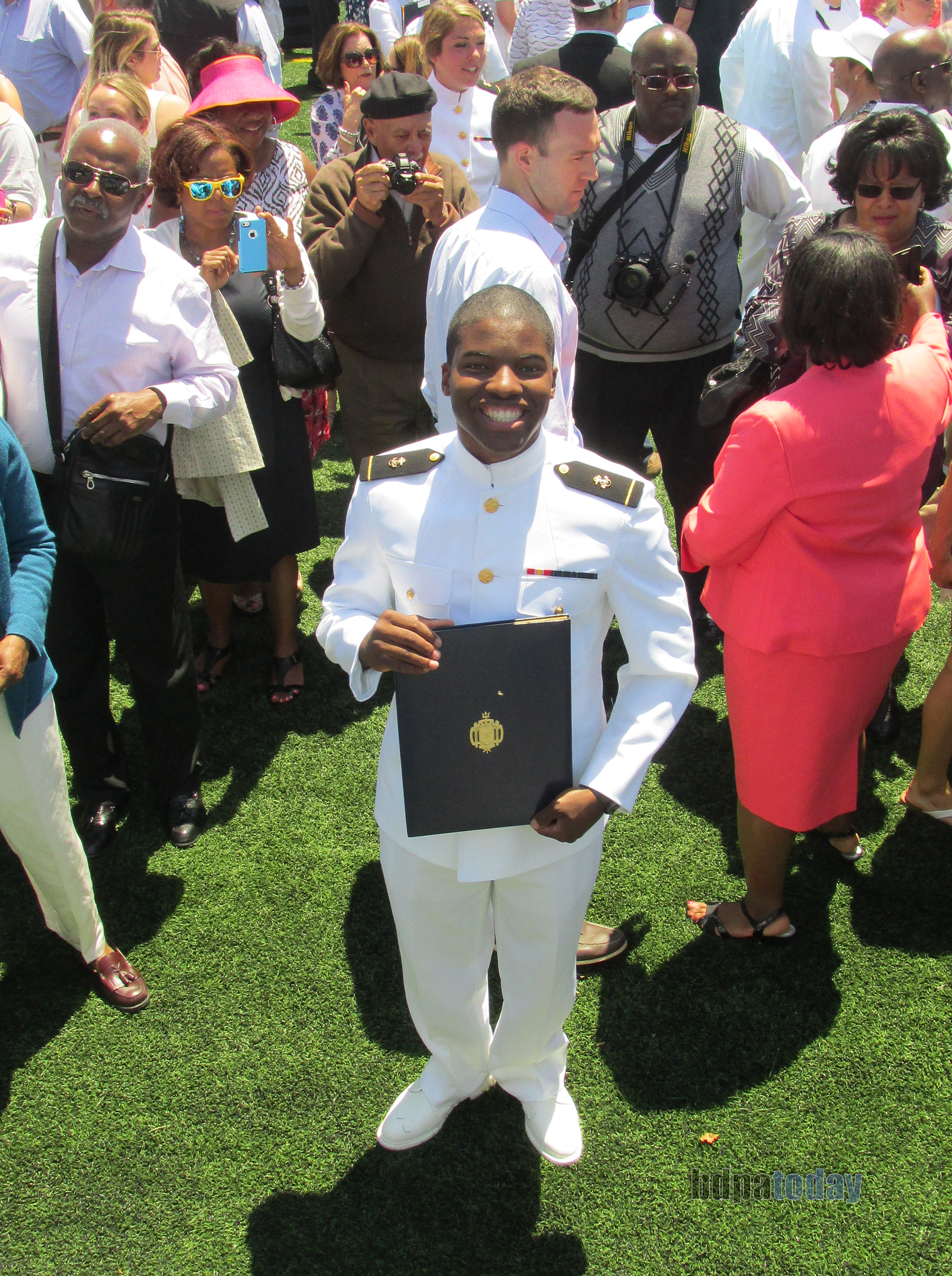 The United States Naval Academy Launches Ensign Parker!
Annapolis, Maryland--Ensign David Parker received his commission as a Navy Officer on Friday, May 22, 2015. Vice President Joseph Biden presented keynote remarks during graduation ceremonies to new Navy Ensigns and Marine Second Lieutenants at Navy Marine Corps Stadium.
---
← Ensign David Parker, U.S. Navy, a Roosevelt High School alumnus (Greenbelt, MD) and former BDPA Student Member, is launching his new career in the Navy's 'Silent Service' -- submarines.

As a new full member of BDPA, Ensign Parker becomes the first BDPA Student Member to graduate from any U.S. service academy.

Congratulations to the Class of 2015!

BDPA-DC photo | bdpatoday © 2015
Annual Tech Summit on Technology Increases Youth Engagement
Bowie, Maryland--Patriots Technology Training Center (PTTC) hosted its 18th Annual Youth Summit on Technology at Bowie State University during Mother's Day weekend. Congressman Steny Hoyer (D-MD 5th District) provided keynote remarks to members and families interested in STEM careers. Some of the industry workshops, table top exhibits, displays, and team awards were provided by the Department of Defense (DoD), Central Intelligence Agency (CIA), Southwest Airlines, U.S. Navy, and the U.S. Patent and Trade Office (USPTO).
---
← Congressman Steny Hoyer (left) reviews FIRST Robotics and Lego static displays with area students during the 18th Annual Youth Summit on Technology.

BDPA-DC photo | bdpatoday © 2015